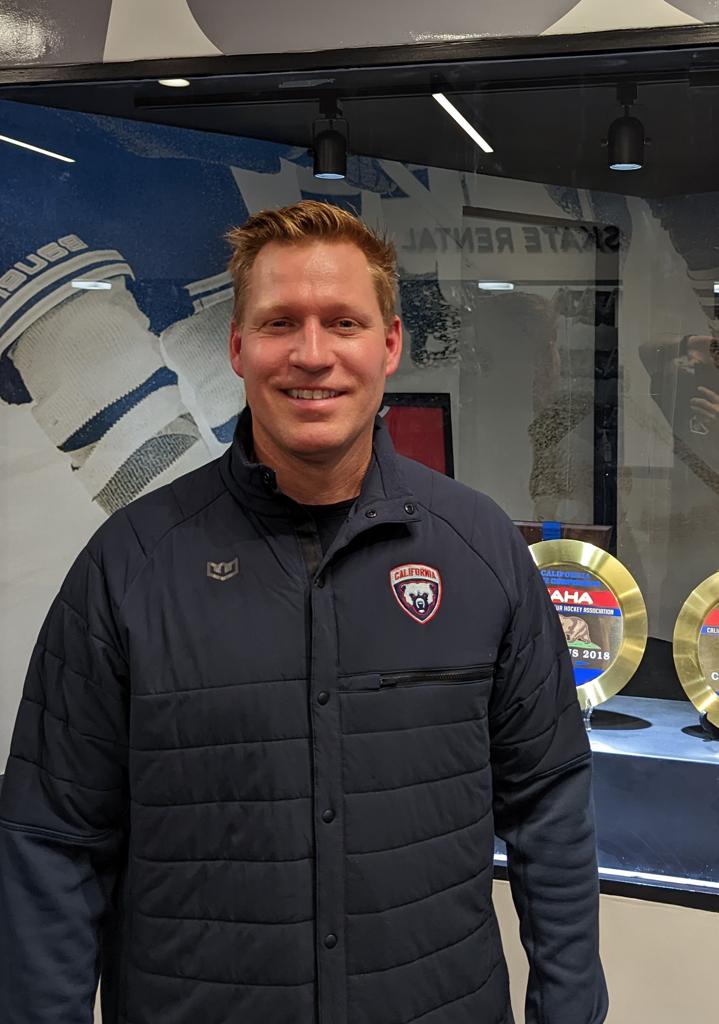 A native of Sweden, Peter Torsson left home at the age of fifteen to attend an elite athletic academy sponsored by the Swedish government. Under the coaching of world renown Par Marts, Peter quickly rose to prominence as an up and coming star. He was selected to the Swedish Jr. National Team and subsequently signed an entry-level contract to play professionally in the Swedish Hockey League for Vasteras IK (home to Niklas Lidstrom, Patrick Berglund, Tommy Salo, and Mikael Backlund to name a few).
Peter was one of the first Swedes to leave the SHL for a D-1 scholarship and chose St. Cloud State University in Minnesota. He graduated summa cum laude from St. Cloud, where he was an Academic All-American, receiving the Phi-Kappa-Phi award given to the national student athlete of the day (across all sports), and inducted into the Beta Gamma Sigma society. Peter also made the WCHA All-Academic team. On the ice, however, his collegiate career was plagued by injury. Five knee surgeries later, Peter shifted his hockey focus to coaching.
Peter began coaching in 2002 and since that time has led teams to 20 league championship finals. He has been at the helm for 8 CAHA State Championships, 3 SCAHA championships, 1 NAPHL Championship (18AAA) and 5 appearances at the USA Hockey National Championships.
Many of Peter's former players have gone on to enjoy great success — with several in the NHL and twenty plus playing D1 college hockey. In addition, Peter has forged relationships with East Coast prep schools to provide further opportunity for his players. Since 2013, Peter has promoted over 100 players from the Bears who have accumulated over $6 million in scholarship awards. In addition, Peter has promoted over 300 players to prep-school commitments. Peter's goal is to put talent in the NHL and the rest on Wall Street.
Aside from coaching, and his day job in finance, Peter served as a family advisor for five years and gained great knowledge about the business of hockey. He also raised over $500 thousand to start www.eligibilitywizard.com to automate the NCAA Eligibility regulation to each aspiring athlete. Peter's knowledge, network and success has provided the Bears with an unsurpassed role model and asset for its players.
Peter's stellar hockey reputation reaches far beyond California's borders. Kaizen Sports International, Inc., a Canadian based Player Development Agency, has recently named Peter their Senior Vice President, USA. Michael O'Rafferty of Kaizen Sports said of Peter, "He has the coaching acumen similar to NHL coaches I have worked with. His ability to quickly explain problems and their solutions within a game is impressive. He motivates with honesty and accountability and holds himself in the same regard towards the players. It creates a very unique balance where players push to their potential all the time."
As General Manager for the California Golden Bears, Coach Torsson works with the Board of Directors to design and implement the Bears hockey program.