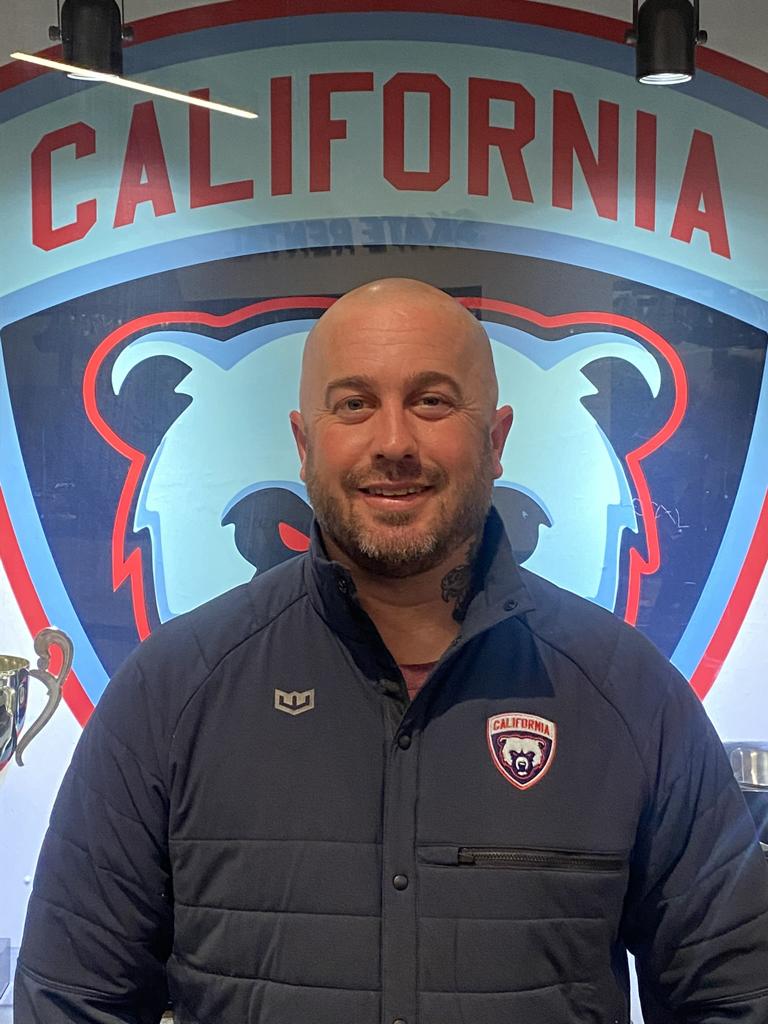 Born in Tarzana, CA, Coach Justin started playing hockey at 4 years old early in 1989 after Wayne Gretzky was traded to the La Kings. The Kings practice facility was located five miles from his house in North Hills, CA when hockey blossomed throughout the community. Justin played youth hockey for the West Valley Wolves before moving to Valencia and becoming a part of the inaugural Valencia Express team in 2000/2001 as a Midget. After two seasons playing for the Express Midget AA team in 2002, Justin decided to leave home and pursue his hockey dream which landed him in the BCHL.
Justin played one season in the BCHL playing for the Williams Lake Timberwolves team and their affiliate team, Comox Valley Glacier Kings, in the VIJHL. After one season in Canada, Justin went to play for the Helena Bighorns in the NAHL. An injury cut the 2003/2004 season short, and Justin returned home. Justin finished his Junior career in 2005 after playing two seasons for the Valencia Vipers (WSHL) as their captain culminating with an all-star selection in his final season of Juniors. Justin finished his playing career at the College of the Canyons, an ACHA hockey team.
Justin's love for coaching began in 2003 and since his retirement from competitive hockey, Justin has dedicated himself to the development of youth hockey players. He has been a Head Coach
for all ages and levels, including Mites, Squirts, Peewees, Bantams, Midgets and Junior A. Justin has also led several NHL skill sessions for a number of current and former professional hockey players.
Justin and his family have been a part of Hockey in southern CA since 1989. Justin strives to be a positive influence on youth hockey players where he promotes skill development, hockey intelligence, and good sportsmanship. He believes these characteristics are key factors in developing not only great hockey players, but dedicated, highly motivated, great people!